We start the tours with strangers, but we finish them with friends
Looking for tour in Amsterdam?
Check our daily excursions and small group tours out
Do you prefer a private tour?
Amsterdam, Rotterdam, The Hague, the Dutch countryside, the tulip fields...
A tour according to your needs?
How do a history professor from Zaragoza, a graduated in Tourism Information and Marketing from Vigo, and a Chemical Engineer from Barcelona end up creating a tour company in the Netherlands?
Our families told us: "study and you will make it far". And here we are, 1500 Km away from home…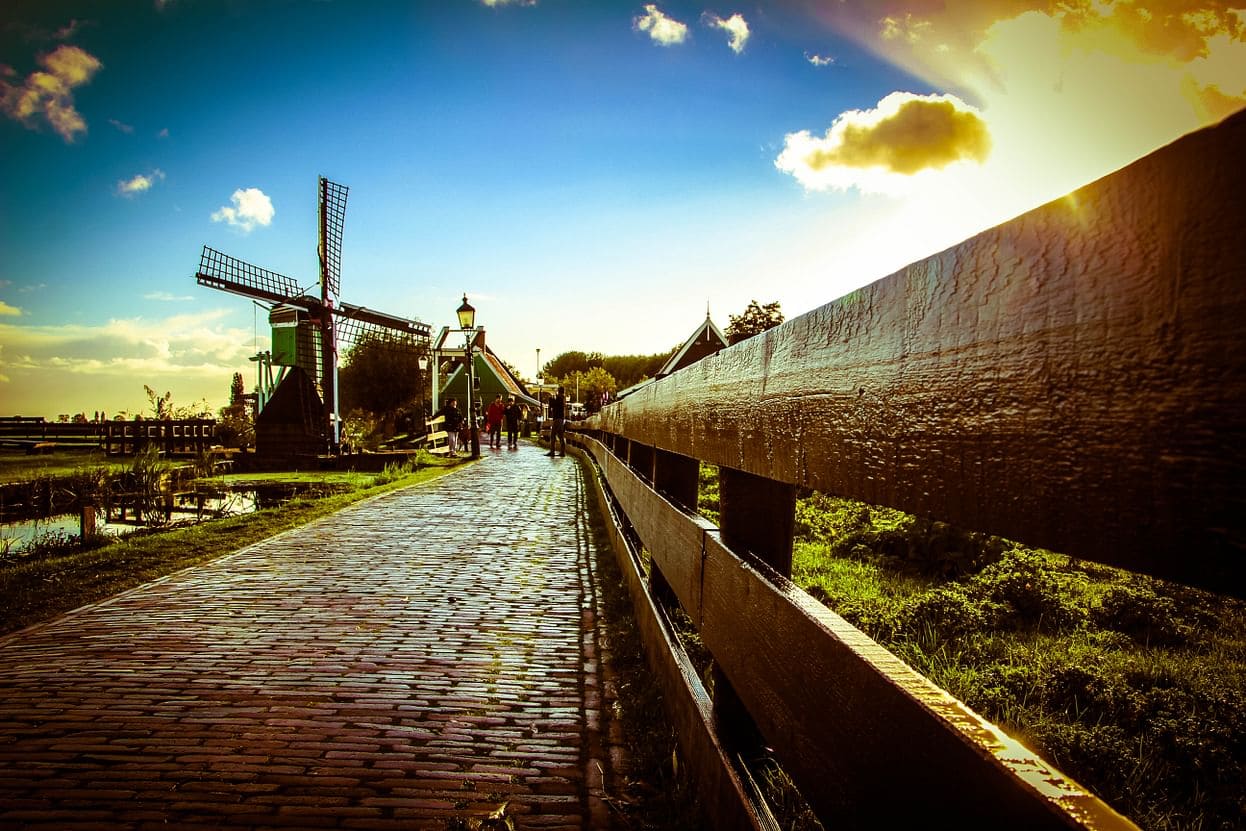 Welcome to Amsterdam

To the city on the freedom!
This diverse city offers a fantastic opportunity to get swept away by history, leisure and culture in every corner: unique neighborhoods, canals, art and more; catapulting into one of the top spots of the most desirable destinations in Europe and with good reason.
And located in the heart of The Netherlands, magical Ámsterdam opens its doors to the world from land and sea. Since Ámsterda holds the leading port in transit of cruise ships across the Sea of the North as well as air transit, the recently renovated and modern Ámsterdam Schipol airport welcomes more than 58 million visitors a year and is easily accessible – just 15 minutes by train from the center of the city.
Amsterdam, The Venice of North
Stumbling into the city, Ámsterdam intricately unfolds before our eyes with open arms: warmth in every form, beauty and endless fun. Rich in history, it has been declared a world heritage site by UNESCO. Without fail you will lose yourself in its history, dating all the way back to the Middle Edge era. It is a must to get lost in the streets of the oldest region, the Gothic neighbourhood, where the first inhabitants built their walls of defense. Today, centuries later, we can walk their steps and discover the narrow alleys, hidden plazas and take in the abundance of Gothic structures such as the Oude Kerk.